It was the 28th consecutive day of sun. My boss had just made two female coworkers cry over how little he paid them. Little Woodrow's was empty because it was 3 PM on a Wednesday. We were drinking. It was part of the culture.
"We're going to IPO!" my boss said. As a 22nd year old reading stories of startup success in Wired, and not really grokking how the dotcom crash of 2000 would affect IPOs in 2005, or business fundamentals, I was all in. Convinced that a company doing $2M a year, growing 30% a year, losing money was going to IPO. 
I had lucked into the promised land of startups.
A generation, or three, of Americans has entered the workforce dreaming of startup riches. Steve Jobs, Jeff Bezos, Mark Zuckerberg, Evan Spiegel, and others had created visions of wealth that were the wildcatter oil fortunes of yesteryear.
The early employees of the tech companies, though less touted, also were able to obtain vast sums of money, creating independence, happiness, and additional financial opportunities. Founders and VCs were happy to oblige the picture, talking about the unlimited financial potential of startup equity. 
It's not all rosy. Most evangelists will acknowledge that startups are hard (depressions, founder burnout) and that 90%+ of startups fail to have a meaningful exit (not to mention the importance of understanding liquidity preferences), but that's often pitted against other startup benefits. The ability to make a difference. That working in a corporate is soul crushing drudgery. Learning on the jobs versus learning from corporate processes.
The 9-5 corporate job boosters are few (or non-existent).
I've co-founded 3 companies. 2 of which eventually had an exit. I've worked for 4 other startups. 4 of which have exited (none have failed). And, I've been at one fast growing tech company for over 6 years now.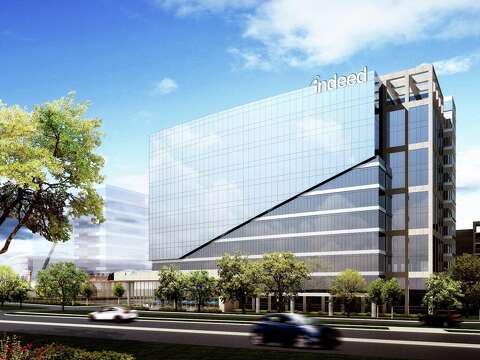 Founders and VCs are Lying to You
I joined Indeed in 2010 when it was around 200 employees. Indeed, nearly 10 years later, there are approximately 10k employees.
I left Indeed from 2013 to 2016 to start Experiment Engine, so I can't claim to have seen the entire transition, but it's been pretty amazing. And it creates amazing opportunities for employees that stay.
There are numerous personal and professional benefits of being part of a larger, growing company.
Connection
I've worked with a number of individuals for years. I've seen them grow and mature as adults. Get married, have kids, and enjoy life. On the other hand, because Indeed is growing, I've been able to work with individuals from some of the best big companies and less successful small companies. There are thousands of interesting people that share being an Indeedian.
Employee Development
Larger companies establish teams of individuals focused on developing the employee base. Internal programs include training on managing, leadership, communication, data analysis, seo, marketing, and more.
Companies also provide thousands of dollars a year (maybe $10k?) for tuition reimbursement, conferences, and other learning materials.
Variety
Big companies might move slow, but the average employee will have multiple projects under their purview. At Indeed, this could include launching a new product, working to improve the go-to-market of an existing product in an emerging market, and continuing to position a late stage product for market leadership.
Risk Taking
It's easier to take personal or professional risks in a large company. Large companies typically have higher cash compensation (salary + RSUs) versus a pre-IPO company. This makes it easier to take personal risks (angel investing or working on a side hustle).
Large companies typically have greater ability to absorb failure on employee projects, as well. This means most projects are trying to achieve the best outcome possible.
International Travel
In order to grow, Indeed became an international company with tech offices in 4 countries and sales offices in a large number more. Connecting with co-workers might require international travel to locations like Tokyo, London, Sydney, New York, etc.
VCs and Founders will sing the siren's call of money, making a difference, and doing something new. Just know that big companies offer all of those benefits plus everything I mentioned above.